Endorsement
A word from Olympic medalist Jenny Jones:
"Tammy is an incredibly passionate snowboard instructor! Combine this with her technical knowledge and years of experience and there is no doubt you will come away having noticeably progressed your snowboarding and had a flippin' rad day!! This ethos runs throughout Mint Snowboarding."
Blog
May splitboarding in the Portes du Soleil!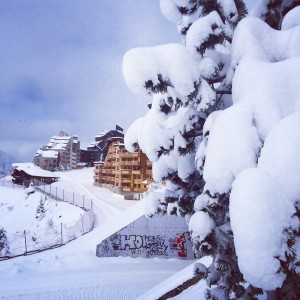 There's no denying the weather this winter has been a little off kilter throughout the European Alps. Winter started with the snow being shy to show up early season, with a change in weather early February followed by epic snow fall through March, April AND May! OK so the ski lifts are now shut, ...